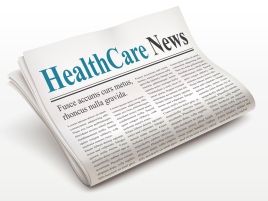 KEY DATES

November 1, 2015
Open Enrollment starts - first day you can enroll in a 2016 insurance plan through the Health Insurance Marketplace. Coverage can start as soon as January 1, 2016.
December 15, 2015*
Last day to enroll new coverage to start January 1, 2016. If already enrolled, last day to make changes before existing plan renews automatically for the 2016 plan year.
January 1, 2016
2016 coverage starts for those who enroll or change plans by December 15, 2015.
January 15, 2016*
Last day to enroll in or change plans for new coverage to start February 1, 2016.
January 31, 2016*
2016 Open Enrollment ends. New enrollments submitted or changes made between January 16 and January 31 take effect March 1, 2016.
*IMPORTANT: Please note that the enrollment deadlines are drop dead dates by which all applications, plan change requests, and/or any supplemental information must be completed AND submitted to Covered California or your insurance carrier.
YOU HAVE OPTIONS
Enrollment in Covered California is NOT a requirement, but having qualified coverage is. You can meet the individual mandate with a coverage plan outside of Covered California.
Small Group plans for employers are also available both in and outside of Covered California. Enrollment for new Small Employer Group (2-50 full-time eligible employees) plans are available year round.

HOW WE CAN HELP
As an independent agency, we can provide you with a wide range of both Covered California and qualified, non-exchange options for you, your family, and your business.

We also have licensed agents registered with Covered California available to help you get the facts and help you navigate through the enrollment process. Complimentary cost estimates and cost comparisons available.

Deadlines are approaching fast! Stay ahead of the rush, and contact us today! (626) 574-1000.