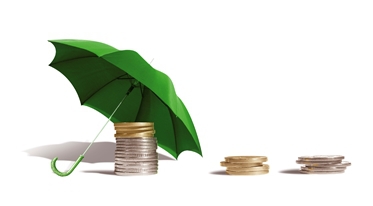 Do you:
Own a home or rental property?
Have a swimming pool?
Have kids?
Drive and have kids who drive?
Own a dog that insurance companies view as aggressive (e.g., Doberman, Chow, Pit-bull, Akita, Staffordshire Terrier, Rottweiler, etc.)?
Have more in assets and have grown in wealth since your student days?
Host parties at home?
If you answered "yes" to ANY of the above, personal umbrella coverage is something you can't afford not to consider. Every day, normal living does not immune us from accidents, bad luck, or the litigiousness of others.
Whether it is an injury accident due to distracted driving or a garage fire that spreads to your neighbor's property, a serious claim could easily exhaust your auto or home liability limit. Most of us can afford to replace a stolen laptop or repair a fender-bender, but very few can afford a multi-million dollar liability settlement. This is where your personal umbrella coverage comes in.
What a Personal Umbrella covers:
Liability & Legal Defense for incidents that extinguish underlying policy limits.
The "accidents that are never supposed to happen but do".
What to look for:
Stand Alone Coverage vs. Combined Coverage with Auto/Home
Follow Form vs. True

Home and Auto policies do not cover certain types of liability claims (e.g., libel, slander, defamation of character, false arrest, etc.).
A single insurance carrier might not always have the best options for all risk profiles – make sure the coverage matches your specific needs.
How much coverage:
According to CBS Money Watch, an appropriate limit would be "an amount that equals your net worth, or more."
We offer a range of limits from $1/3/5/10 Million – up to $100 Million.
Need more reasons to get covered?
Your attorney would advise you to.
Personal Umbrella is very affordable, and the benefits far outweigh the cost.
Call us today at 626-574-1000 or send us a note. Let us help you make sure you have enough protection.